Water Damage Restoration
Home and business owners living in the Waldorf area can stay calm when a water disaster affects their property knowing that the pros at 911 Restoration of Southern Maryland are available 24/7/365.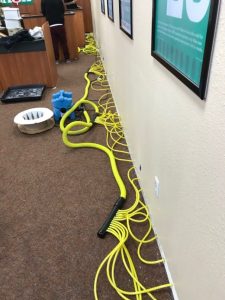 Our water damage restoration team will be at your doorstep within 45 minutes of receiving your emergency call, ready to implement their water extraction and drying services. Give us a call at 240-813-1810 and see how we can help you out.
We understand how time is a major factor when it comes to cleaning up moisture, so our technicians provide same-day service for all water disasters.
Our Waldorf technicians are IICRC certified, making us qualified to offer comprehensive services that include:
Flooded subfloor cleanup
Repair of the ruptured washer hose
Water heater leak repair
Moldy crawl space cleanup
Restoration of pipe bursts
Water extraction in a flooded basement
Comprehensive mold and water damage restoration repair
So, call our Waldorf water damage restoration specialists the moment you find invading waters in your home and we'll be at your door to mitigate the situation in no time! Our number is 240-813-1810 and we will answer your call no matter the time.
We Can Prevent Water Damage From Becoming A Mold Infestation
Our team working for water damage restoration in Waldorf has been trained to act quickly in situations involving water and our pros always use top-of-the-line equipment to combat both moisture and mold issues.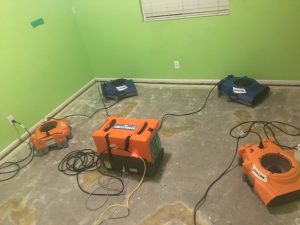 Using professional-grade sump pumps, wet vacs, air movers, dehumidifiers, air purifiers, and vapor barriers, our crew gets rid of any trace of water in order to prevent mold growth.
Our unit knows that it only takes a small amount of moisture for mold spores to flourish into an infestation, and they will use the most advanced techniques to get your home or business completely dry.
Inhaling mold spores can have an effect on your health, causing allergy-like symptoms and respiratory issues, which is why we act so fast when it comes to mitigating water damage.
To obtain the water damage restoration service in Waldorf call our 911 Restoration team as soon as you begin experiencing any of these issues and our techs will go the extra mile to keep you and your family healthy.
After A Water Disaster, We Take Your Well Being Very Seriously
When you work with us, you will always be greeted by the smiling faces and optimistic disposition of our workers.
Our experts will always provide you with the highest degree of customer service, and we will do whatever we can to help you feel at peace with the situation at hand.
We know that one of the most overwhelming aspects of the entire process is working with your insurance company. Our staff in Waldorf will file your claim for you, making sure your insurance provider gets all the information needed to get you the best possible coverage.
Call our 911 mold restoration technicians at 240-813-1810 911 Restoration of Waldorf when you need help recovering from any water-based disaster and you can rest assured that you are in the most capable hands in the industry!