Fire Damage Restoration
The professionals at 911 Restoration of Southern Maryland will do everything we can to get your home or business back up and running after it has been affected by a fire incident.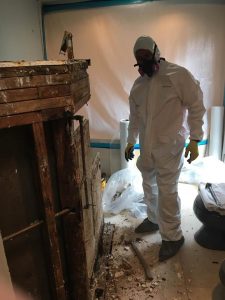 Arriving at the disaster restoration site quickly is the key to a thorough recovery, which is why our staff is available 24/7/365 to take your call and schedule an appointment, getting workers to your home quickly. Call us at 240-813-1810 and see how we can help.
Our techs work with IICRC-certified repair workers who are trained in innovative fire and smoke damage restoration techniques, making us exceptionally qualified to implement services that include:
Ash cleanup
Elimination of burnt possessions
Restoration of charred flooring
Smoke stain removal
Fire Damage Restoration
Complete comprehensive home repair
Fire extinguishing chemical remediation
Removal of tar residue
Deodorization and smoke removal
Our technicians use advanced techniques and state-of-the-art equipment to begin removing smoke, ash, and water from your property. So, call us today at 240-813-1810 for the most thorough service for fire damage restoration in Southern Maryland.
Cleaning Up Smoke And Ash
Our professionals use eco-friendly cleaning agents to remove smoke stains and odor, leaving your home or business smelling fresh.
Our number is 240-813-1810 and we will answer your phone call no matter the time of day.
We Maintain Professionalism When We Clean Up Smoke And Flame Damage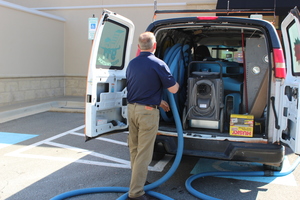 Our fire damage restoration technicians understand that it can be overwhelming to learn a fire has taken place, but when you hire our agents for the job, you can breathe a sigh of relief.
By staying accessible around the clock, our crew hopes to prove our dedication to you. We also will go over your insurance policy with you and even file your claim if you need us to.
Our IICRC-certified technicians at 911 Restoration of Southern Maryland are ready 24/7/365 to provide professional mold removal, cleaning, and disaster restoration services.
Call our water restoration Frederick MD workers in Waldorf at 911 Restoration today at 240-813-1810 and our members will make sure you get the fire and smoke remediation services you deserve.