Sewage Backup Cleanup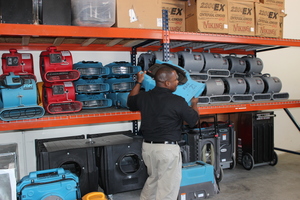 The sewage backup cleanup pros at 911 Restoration of Central Maryland understand that sewage needs to be abated immediately in an effort to save money and minimize black water damage, which is why we are available 24/7/365. Call us at 240-813-1810 and see how we can help you out.
Our Waldorf sewage backup cleanup crew gets to work on your water emergency within 45 minutes of your call every time, no matter what degree your emergency is, or when it happened.
We work with IICRC certified technicians and get started as quickly as possible to do the best work we can to take care of your home or business.
Our team will give you our same-day service in conjunction with a free home inspection, so that we can get an idea of the work involved in repairing your home, as well as giving you an idea of the cost of the work.
Make sure to contact our technicians at the first signs of an overflow, so we can get started implementing the following services:
Raw sewage sanitization
Black water cleanup
Leaky pipe repair
Decontamination
Restoration of pipe bursts
Odor removal services
Restoration of faulty plumbing system
Overall comprehensive damage repair
Toilet overflow remediation
Should you need to inquire about the nature of your sewage issue, then contact our specialists today and we will give you all the information you need. For sewer backup in Southern Maryland call 911 Restoration at 240-813-1810 and see how we offer a free visual inspection.
We Prevent Sewage Overflows From Causing Serious Damage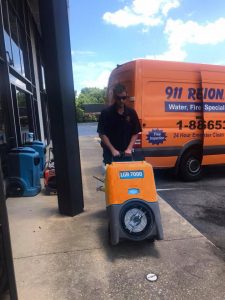 You may not know you are prone to having an issue with your plumbing until sewage is already overflowing in your home.
This is why our Waldorf sewage backup cleanup professionals suggest to home and business owners that you conduct routine inspections throughout the year, checking for any issues with your toilet, sewage system or septic tank.
Our team has seen small leaks turn into big catastrophes, and by having our staff check for any excess water, we can save your property from damages and a costly repair bill.
Our specially-trained agents have restored homes that had a small leak under their sink, and in only a matter of couple days, the water became contaminated and unsafe.
We advise customers to ventilate affected areas, because the production of mold begins once water becomes stagnant in a dark area with no ventilation.
We Make Sure our Customers Get the Fast Black Water Cleanup they Deserve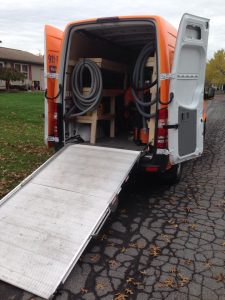 When you are in need of plumbing repair services, our Waldorf crew can take care of all your home restoration needs.
Keeping our customers satisfied throughout this process is always our main goal, and when we are on the job, you can rest assured that our technicians will stay dedicated to getting your home or business back in order.
Our team working for sewage cleanup in Southern Maryland understands the sensitive nature of home restoration situations and our experts will make an effort to keep your emotional well being in tact.
Call 911 water damage experts at 240-813-1810 when you need expert help with experience in both water and sewage extractions, and our team will do whatever it takes to get you on the path to a fresh start.