Commercial Water Damage Restoration in Southern Maryland
Restoring your commercial building is the specialty of our Waldorf commercial property damage technicians at 911 Restoration of Southern Maryland, focusing on repairing all types of spore eco-disaster.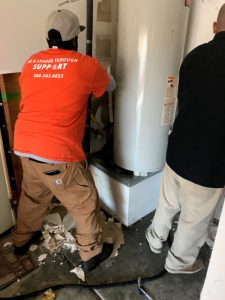 We are based in Waldorf and will arrive within 45 minutes when it comes to emergency restoration services.
Our techs know how important it is to get your company back up and running as soon as possible, so we are available 24/7/365. Give us a call at 240-813-1810 and see how we can help you out.

The technicians have all the necessary training, experience, and equipment to quickly extract all excess moisture, provide thorough mold removal, and make sure your property is safe for your customers.
Our commercial property damage team in Waldorf has seen the effects of flooded apartment complexes, warehouses with smoke damage, and office buildings plagued with mold, and work with IICRC-certified technicians to offer you the best services possible.
Our team handles these issues with the utmost professionalism and works with you to ensure your needs are met for your specific business by offering services such as:
Repair of the ruptured washer hose
Sanitization after a toilet overflow
Restoration of pipe bursts

Water extraction in a flooded basement

Comprehensive mold and water damage repair
In addition, our commercial damage specialists in Waldorf are well versed in how insurance works when it comes to commercial flood and fire damage. Our staff will bill your insurance company directly and ensure you are not overcharged.
We are the restoration company that shows up to perform a professional job and aid the professionals that we call customers. Call our agents for commercial restoration services in Southern Maryland today at 240-813-1810.
Understanding That
Water Damage Can Lead To A Mold Infestation
Our Waldorf operation knows that there are very specific reasons why water damage needs to be mediated in such a quick time period.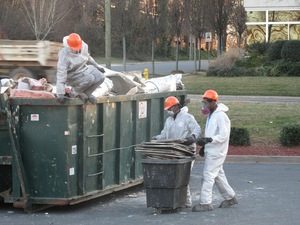 Not only can it cause rot and rust, but our workers know that the moisture may also promote mold growth. Mold spores like nothing more than damp areas where they can flourish.
By getting our commercial property damage team in your home quickly, we can implement cleaning efforts that will stop any of those incidents from occurring.
Our experts use high-quality equipment to get your business dry and clean. Our extensive training and experience have given our professionals the skills needed to get every drop of moisture out of the building.
Call our commercial property damage team as soon as you notice any signs of a flood or leak, such as water stains and soggy drywall, and we will get to your business right away to begin restorative procedures.
You, Will, Be Taken Care Of By Our Water Cleanup Crew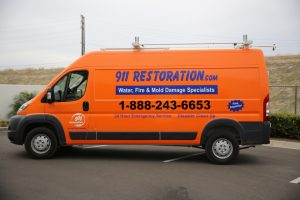 Our unit knows it can be very frustrating when building owners are faced with water in their commercial space.
Thinking clearly about what you need to do once your property has been affected by moisture can be overwhelming, but our team is here to make everything easier for you.
Once you contact our commercial property damage staff, we will take over the entire process, allowing you to basically sit back and relax until our technicians have finished with our repairs.
Our staff will help you with everything, from implementing flood and leak remediation to going over your insurance policy.
Our commercial property damage crew in Waldorf will actually file your claim for you, making sure your insurance company gets all the information they need to get you the best financial coverage possible. So, for the most comprehensive assistance for your moisture issue, call our technicians at 911 Restoration of Southern Maryland today at 240-813-1810.