Water Damage And Mold Removal in White Plains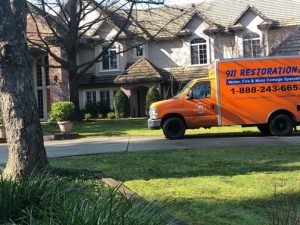 You can have a flood cleanup crew at your door in 45 minutes or less. It doesn't matter what time of day you're reading this. It doesn't matter if it's a weekend or holiday. If you call 911 Restoration of Southern Maryland right now, you can have relief from your pipe burst, flooded basement, or other water disaster in 45 minutes. 
The flood cleanup technicians at 911 Restoration offer 24/7/365 emergency water damage restoration in White Plains and the surrounding area. They understand that a water disaster is always urgent, whether it's a pipe burst, sewage backup, or storm damage. The longer water is left standing in your home or business, the worse the damage will be. You can count on this staff to help minimize destruction and control your repair costs by moving quickly.
Of course, sometimes damage is unavoidable. No worries there, either. If you need roof repair, drywall replacement, mold remediation, or any other repair service, your skilled flood cleanup crew is more than capable of handling it. There's no need to spend extra money and time hiring a second contractor. From water extraction to carpet replacement to mold removal, the water damage restoration crew at 911 Restoration makes your home or business brand new again.
At this point, many property owners wonder how much water damage restoration costs, considering that the services you need could vary widely. Rest assured that your flood cleanup technicians won't leave you to figure that out on your own. They work with all insurance providers and offer a free insurance consultation to go over your plan so you know exactly which services will be covered, from water removal to mold inspection and mold remediation. They assist with filing your claim and bill your provider directly.
With the year-round wet weather of White Plains, property owners can feel like their beloved home or business is always under attack…and always vulnerable. With 911 Restoration of Southern Maryland, you're stronger than the storm. Call today for comprehensive water damage restoration.
24-Hour Water Damage Restoration Service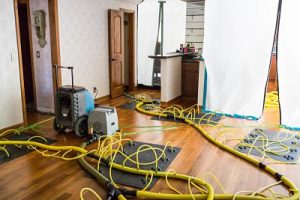 911 Restoration of Southern Maryland is not just a water damage restoration contractor. We're also members of a community we love. Your flood cleanup technicians value you as a neighbor. They consider their work a meaningful way to fortify their community with the skills they have. That's why 911 Restoration is available to you 24 hours a day, every single day of the year. 
That's also why you can expect exceptional, comprehensive water damage restoration from your flood cleanup technicians. When they arrive at your property, they assess your unique situation and create a water damage restoration strategy that will not just eliminate the water, but will also leave you with a property that's stronger and more beautiful than before your pipe burst or flooded basement struck. 
If you need any emergency services, they've got you covered. This includes storm repair, roof repair, boarding up, leak detection, water and sewage extraction, and packing out and storing your at-risk belongings. Once both the water and its source have been dealt with, they bring in professional fans for structural dehumidifying. The goal here is dry out your property completely in the hopes of preventing a mold infestation. Of course, mold is a stubborn organism, and sometimes it cannot be prevented. In that case, you can also count on your water damage restoration crew for professional mold inspection and mold decontamination.
The flood cleanup experts also test your structure for damages. If they discover any destruction or weakness, they repair the damage, leaving your property stronger than ever.
Today may be a disaster, but with 911 Restoration of Southern Maryland, tomorrow is looking bright. Call now for a Fresh Start.
Basement Mold Remediation In White Plains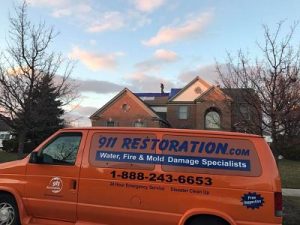 Your friendly water damage restoration technicians are also mold remediation specialists, and for good reason.
In many cases, mold flourishes in the wake of water damage. This is especially true if you've had a flooded basement, as concrete floors absorb a surprising amount of water and mold grows quickly in a dark, damp basement environment. After the flood cleanup crew extracts the water from your recent incident and dries out your property, they conduct a thorough mold inspection. If they discover an infestation, they promptly set to work at identifying the type of mold and devising the appropriate mold removal strategy.
It's important to let trained and certified mold specialists handle mold remediation for you. Many property owners want to manage mold removal themselves. The problem is that household cleaners and home remedies do little to keep growth away for good. Not to mention, some species of mold are toxigenic. For these more dangerous varieties, it's important to get a certified mold remediation specialist who knows how to handle toxigenic mold removal safely, so you, your fellow humans, and your pets remain safe from inhaling mycotoxins.
If you've had a flooded basement in White Plains, call 911 Restoration of Southern Maryland for the best possible care. In fact, for any of your flood cleanup or mold removal needs let us be your first and only call. 
At 911 Restoration, your peace of mind is our first priority. Reach out today.
Servicing the cities of Accokeek, Aquasco, Avenue, Bel Alton, Bryans Road, Bryantown, Bushwood, California, Callaway, Chaptico, Charlotte Hall, Chesapeake Beach, Clements, Dameron, Drayden, Faulkner, Great Mills, Hollywood, Hughesville, Huntingtown, Indian Head, La Plata, Leonardtown, Lexington Park, Lusby, Mechanicsville, Nanjemoy, Newburg, owings, Patuxent River, Pomfret, Port Republic, Port Tobacco, Prince Frederick, Ridge, Saint Inigoes, Saint Leonard, Scotland, Sunderland, Tall Timbers, Valley Lee, Waldorf, Welcome, White Plains, and surrounding areas.