Water Damage and Mold Removal Mechanicsville
When floodwater affects your property it is important to know of a company you can trust, which is why our water damage restoration Mechanicsville pros at 911 Restoration of Southern Maryland are available around the clock.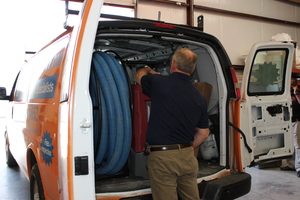 When you need help our mold removal Mechanicsville unit will be there to provide it for you since we are available 24/7/365. You can even call us in the middle of the night and our water damage Mechanicsville team will guarantee to arrive within 45 minutes.
As soon as our water damage Mechanicsville workers get on the scene we will provide you with a free inspection to get the process started quickly.
Our mold removal Mechanicsville pros work with IICRC certified technicians to offer you complete restorative care that deal with the following issues:
Toilet Overflows

Ruptured Hose Flooding

Pipe Bursts

Sewage Water Overflows

Washing Machine Leakage

Shower Pan Leakage

Home Flooding

Mold and Fungi Infestations

Mildew Growth

Roof and Ceiling Leakage

Water Heater Explosion Floods

Ice Machine Malfunction Leaks
Call our water damage Mechanicsville techs as soon as you notice water in your home or business, and our mold removal Mechanicsville specialists will arrive ready to get to work today!
You Can Trust Us To Clear Away All The Mold In Your Home
Even though a mold infestation is not technically considered an emergency, our water damage Mechanicsville professionals acts quickly to get the substance out of the home or business, limiting any health issues it might impose on anyone in the property.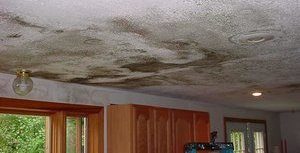 Our mold removal Mechanicsville team understands that most homeowners may not be aware that mold can affect your health, especially when it is being inhaled on a regular basis.
Mold and fungi particles can cause you to experience allergy-like symptoms and breathing issues, which our water damage Mechanicsville staff knows can be debilitating in extreme cases.
Our mold removal Mechanicsville technicians are licensed, bonded and insured to remediate all types of infestations, from cleaning pink mold to decontaminating a property after a black mold invasion.
You can trust that our water damage Mechanicsville agents are meticulous with our work, so when you hire you can our mold removal Mechanicsville specialists rest assured that every trace of mold will be removed and the area will be completely sanitized.
It is the main priority of our water damage Mechanicsville pros to keep you and your family protected against the side effects of mold, so call our mold removal Mechanicsville crew today.
We Are Here To Ensure Your Wellbeing Despite The Water Damage
Our water damage Mechanicsville experts always keep homeowners notified on the status of the restoration work to ensure that there are no surprises at any moment of the process.

A major part of the home restoration procedure is working with the insurance companies, something that our mold removal Mechanicsville pros have a lot of experience doing.
If you need the assistance, our water damage Mechanicsville specialists will file your insurance claim for you, and do all the follow up work needed to get you the coverage you deserve.
Even if for some reason your claim is not covered by your insurance company, you can rest assured knowing that our mold removal Mechanicsville professionals offer affordable price on all of our services.
We are trained to help you mitigate all types of water emergencies, so call our water damage Mechanicsville team at 911 Restoration of Southern Maryland today and our mold removal Mechanicsville techs will give you the fresh start you deserve.