Water Damage in Southern Maryland
Weather Alert: If you are experiencing weather-related damage from the storm, call us today for emergency assistance!
911 Restoration of Southern Maryland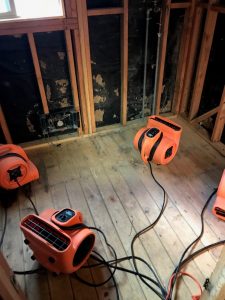 At 911 Restoration of Southern Maryland, we offer a Fresh Start with our comprehensive selection of property damage restoration services, including but not limited to:
Black water cleanup
Mildew deodorization
Fungi and mold removal
Deodorization services
Toilet overflow sanitization
Water extraction and drying
Mold spore testing services
Smoke stain cleanup and odor removal
Cleanup of tar and ash residue
Remediation of water damage
Overall comprehensive disaster restoration
Whether you're a Southern Maryland homeowner or business owner, 911 Restoration of Southern Maryland is your Fresh Start! We'll communicate with you throughout the entire process, help answer questions related to insurance, and restore your property to its pre-damaged condition. One of our IICRC-certified teams is dispatched within 45 minutes of your call! Contact us today, and one of our friendly representatives will assist you in finding the nearest Southern Maryland location.
Water Damage Restoration
Water damage restoration generally begins with water extraction. It is important to dry out your property as soon as possible to prevent mildew, mold, and rot from forming. 911 Restoration of Southern Maryland works quickly to remove all traces of moisture with fans and professional-grade dehumidifiers.
As well as drying your property, our techs can disinfect your property to get rid of any bacteria that may have gotten into your home or business due to a grey or black water invasion. You can rely on us to handle mold removal if it is necessary.
Call the experts at 911 Restoration of Southern Maryland as soon as you notice any water stains or dripping pipes. Call us at (240) 813-1810 and see how we can help.

Service area map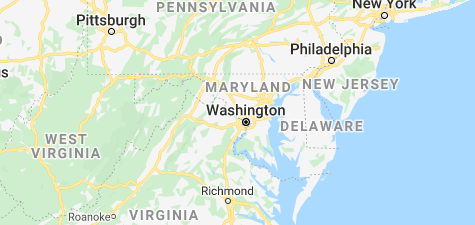 Sanitization Services & Disinfection Solutions
Southern Maryland faces a difficult challenge as the coronavirus continues to spread through our area. This virus is very contagious. It spreads quickly from one person to the next and can result in serious medical complications. Handling this pandemic will require all of us to work together. In order to slow down the virus, you may need to stay at home or even close your business. You may also decide to focus on professional sanitization services as the virus moves through our community.
911 Restoration of Southern Maryland can offer you the disinfection solutions you need during the pandemic. We are available right now to help you handle cleaning and sanitization. Crews have the training and experience to sanitize residential properties and businesses. 
Mold Removal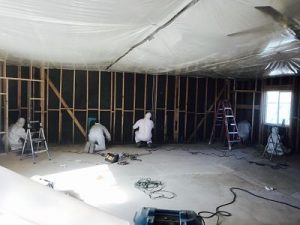 You may not always realize that your home has the potential for a mold infestation because spores can lay dormant until they come into even the smallest amount of water. This is why you should call our Lexington Park mold removal pros if you notice even the slightest amount of water damage. Our team can provide property owners with a free visual mold inspection. Do not risk your health by delaying the mold removal process.
Fungi like to live in places that are out of sight, so your property is thoroughly checked to find every trace.
911 Restoration of Southern Maryland's mold removal professionals have the proper gear needed to remove these substances safely and completely. So, call us today and we will make sure your property passes the mold clearance test.
Frozen Pipes and Flooded Basement
Cold winters in Southern Maryland may cause frozen pipes or pipe bursts. Our specialists in Mechanicsville can help you with all your water damage restoration emergencies. The team can locate and repair leaks while safely removing water from your property.
The team can also help you handle a flooded basement. Our technicians can even pack out and store your possessions while resolving your flooded basement issue. You can rest easy knowing that 911 Restoration of Southern Maryland will handle:
Dehumidification and Drying

Mold Removal

Total Water Damage Restoration

Sewage Backup Cleanup
Sewage Backup Cleanup
You need to stay away from water damage emergencies that contain categories two or three water. These types of water can include toxic substances like bacteria and sewage. Category three water can even include human waste.
There is the possibility of experiencing health issues when exposed to grey and black water, which is why it is so important that our sewage backup cleanup Washington pros resolve these incidents. We can get your home or business decontaminated and sanitized today. Call us at (240) 813-1810 and see how we can help.
Fire Damage Restoration
Our fire and water cleanup restoration team in Waldorf can handle the aftermath of any fire incident, no matter what the cause. Let us use experience and hard work to get your property repaired and look like a fire never occurred.
911 Restoration of Southern Maryland uses cutting-edge techniques to resolve fire damage. The team may use sodablasting to clean your property during the fire damage restoration process. You can also count on us to help you list lost items for your insurance company while handling your other fire damage restoration needs.
We can remove smoke stains, ash, and char marks. The team can get your property smelling fresh and clean. We can also take care of any water damage caused by fire extinguishers or hoses, so call us today!
Disaster Restoration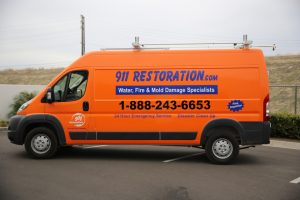 Having a company you can depend on to get your commercial or residential property repaired is crucial when dealing with any type of spore eco-disaster. 911 Restoration of Southern Maryland's disaster restoration crews can take on any restoration job in the area.
The team can take on all tasks related to:
Water Damage Restoration

Fire Damage Restoration

Frozen Pipe Restoration

Sewage Backup Cleanup

Mold Removal
Our IICRC-certified techs will adhere to the recommendations from the CDC and the EPA as we sanitize your office, retail space, or other business property. Start getting information about possible disinfection solutions.
Our team Waldorf will arrive within 45 minutes when it comes to emergency restoration services. We are experts in commercial property damage restoration.
911 Restoration's disaster restoration techs in Waldorf prove their dedication to customers by being available around the clock to answer any questions you may have. Call us today at (240) 813-1810 and let us walk you through your options for water damage restoration, fire damage restoration, mold removal, and more.
Serving the communities of Accokeek, Bryans Road, California, Charlotte Hall, Chesapeake Beach, Great Mills, Hollywood, Hughesville, Huntingtown, Indian Head, La Plata, Leonardtown, Lexington Park, Lusby, Mechanicsville, Owings, Patuxent River, Port Republic, Prince Frederick, Saint Leonard, Waldorf, White plains and surrounding area.