Water Damage
911 Restoration of Southern Maryland
If you are a home and business owner living in Waldorf, you never have to be concerned about water or mold invading your property, because the water damage Waldorf pros at 911 Restoration Waldorf are available 24/7/365 to offer you comprehensive restoration services.
Our water damage Waldorf professionals will be at your home within 45 minutes, no matter what time of the day or night you contact us to clean up your water emergency.
We know that timing is everything when it comes to water damage restoration, so our water damage Waldorf techs always have our state-of-the-art technology to begin pumping water out of your home when we arrive.
Our water damage Waldorf repair workers are trained to restore all causes of any damage and will work with IICRC certified specialists to implement services that include:
Black water cleanup
Mildew deodorization
Fungi and mold infestation decontamination
Deodorization services
Toilet overflow sanitization
Water extraction and drying
Mold spore testing services
Smoke stain cleanup and odor removal
Cleanup of tar and ash residue
Remediation of water damage
Overall comprehensive disaster restoration
Call our water damage Waldorf professionals today and we will start the process off by conducting a free inspection of your home or business.
Water Damage Restoration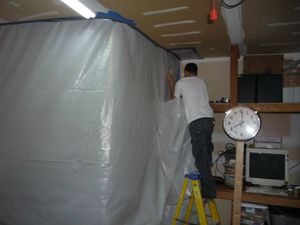 Once our water damage restoration Waldorf unit have extracted all the water, our operation will use fans and a dehumidifiers to help completely dry out the area.
It is important dry the area out as soon as possible to prevent mildew, mold and rot from forming, so our water damage Waldorf members work quickly to remove all traces of moisture.
We never cut any corners when we are on a job, because we want to do whatever it takes to prevent future damage.
For example, if drywall was soaked through by a leak, our water damage restoration Waldorf members will replace it completely, because we understand that simply attempting to dry the area will result in structural damage and mold growth.
As well as drying your property, our water damage restoration Waldorf techs will disinfect the area to get rid of any bacteria that may have gotten into your home or business due to a grey or black water invasion.
So, call our water damage restoration Waldorf experts as soon as you notice any water stains or dripping pipes, and our professionals will go the extra mile to thoroughly restore your property.
Mold Removal
You may not always realize that your home has the potential for a mold infestation, because spores can lay dormant until they come into even the smallest amount of water.
Our mold removal Waldorf workers understand that mold spores can easily flourish into a large infestation within 24 hours after coming into contact with moisture.
This is why you should call our mold removal Waldorf pros when you notice even slightest amount of water damage, so we can provide you with a free visual mold inspection of your entire property.
We understand that fungi likes to live places that are out of sight, so we check the premises thoroughly to find every trace of any mold, mildew and water damage.
Our mold removal Waldorf professionals have the proper gear needed to completely remove these substances safely and completely. So, call us today and we wall make sure your property is mold free!
Sewage Backup Cleanup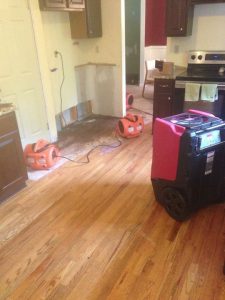 There are three different categories of water, and when it comes to water issues involving categories 2 and 3, you need to stay away from the moisture and have our sewage backup cleanup Waldorf techs take care of the situation.
Our sewage backup cleanup Waldorf staff wants you to be aware of what these different categories mean so you can stay safe when faced with either. Category 2 is grey water and category 3 is black water, both which include toxic substances likes bacteria and sewage.
There is the possibility of experiencing health issues when exposed to grey and black water, which is why it is so important to have our sewage backup cleanup Waldorf pros cleanup these incidents.
So, call our sewage backup cleanup Waldorf team when you experience a sewage overflow and we will get your home or business completely decontaminated and sanitized today.
Fire Damage Restoration
Your home or business can experience can catch fire for many different reasons, some by human error or others through natural disasters.
The most important thing to remember is to first call the fire department, and then once they have put out the flames, contact our fire damage restoration Waldorf team to come and begin restoration procedures.
Our fire damage restoration Waldorf pros are able to handle the aftermath of any fire incident, no matter what the cause, and get your property repaired and looking like a fire never occurred to begin with.
We will remove smoke stains, ash, char and get your property smelling fresh and clean. Our fire damage restoration Waldorf unit is also prepared to take care of any water damage that was caused by the fire extinguishers, so call us today!
Disaster Restoration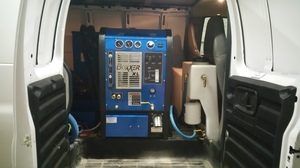 Having a company you can depend on to get your commercial or residential property repaired is crucial when dealing with any type of disaster, and our disaster restoration Waldorf crews are the people for the job.
Our disaster restoration Waldorf unit understands that your property needs to be a safe space for you and everyone else in it, and we take your health and safety very seriously.
When you hire our disaster restoration Waldorf operation to remediate any disaster situation, you can live with the peace of mind knowing that our workers do everything to stop a recurring event.
Along with being the most competent company in the industry, our disaster restoration Waldorf members also makes a point to provide you with excellent customer service.
One way our disaster restoration Waldorf techs prove our dedication to our customers is by being available around the clock to answer any questions you may have, so call us today and we will walk you through the restoration process from start to finish.