Mold Cleanup in Waldorf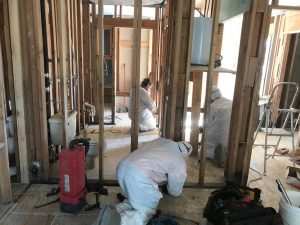 If you are a home or business owner in the Waldorf area, then you can rest easy knowing that if mold ever infests your property you can call the mold cleanup crew at 911 Restoration of Southern Maryland any time, because we are available 24/7/365. Give us a call at 240-813-1810 and see how we can help you out.
Our mold cleanup crew always offers comprehensive services to customers in order to address both the water damage and mold issue that may be present on the property.
We know that it is important to start clean-up procedures right away in order to immediately halt the infestation growth, so our techs conduct every job with the utmost professionalism.
Our 911 water damage experts in Waldorf use the latest water extraction and drying techniques to make your home a mold- and moisture-free zone. We offer services such as:
Mold removal remediation
Moldy infestation cleanup
Mold Cleanup
Discovery of the source of the mold growth
Mold spore removal
Visual mold inspection
Mildew deodorization
Mold testing services
Fungus and mold decontamination
Comprehensive mold and water damage extraction
We want to be the company that you rely on to get your home decontaminated after an infestation, so call 911 Restoration professionals today at 240-813-1810 to hire mold removal service in Waldorf.
You Can Turn To Our Experts for Immediate Mold Solutions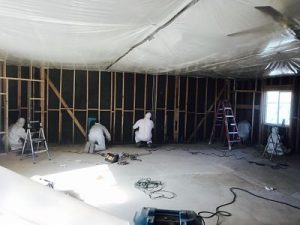 When mold and mildew are left to sit, this can create issues for both your property and your health.
Our team knows that unmitigated water can lead to mold infestation in as little as 24 hours. That is why we make such a point to act fast.
Our staff understands that mold spores thrive in dark, damp, and unventilated parts of the home, like inside walls and in your crawlspace.
In addition to negatively affecting your property, mold spores can also cause symptoms that mimic allergies and respiratory issues when breathed in.
Our experts care about the safety of our customers, and they will do whatever it takes to ensure a smooth experience. So, call our Waldorf mold removal team today for all your mold concerns. Our number is 240-813-1810 and we will answer your phone call no matter the time.
Getting Your Home Mold And Mildew Free Is Our Job
With so many years of experience in the home restoration field, our professionals understand just how important it is to get the water and mold out of your home quickly.
Our mold removal team knows how overwhelming an infestation can be, and we just want to make this process as easy as possible. So, our experts always make an effort to provide you with ideal customer service.