Water Damage Restoration Services in Charlotte Hall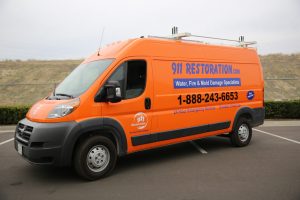 Charlotte Hall, Maryland is a charming town nestled in Charles County and is a superb location to buy a new house or retail storefront business. Purchasing a new residential or commercial property is a joyous and thrilling time, but it also comes with the newfound responsibilities of being a property owner.
Flooding can affect any building at any time. Whether from a pipe burst, flooded basement, or severe storm, the damage inflicted on your home or retail building can be critical and can leave you feeling powerless and afraid. Thankfully, professional water damage restoration services are only a phone call away. 911 Restoration of Southern Maryland has 24/7/365 availability and an immediate response time, allowing us to be at your doorstep within just 45 minutes of your first phone call, day or night. If you need an expert flood cleanup company, we're the water removal company to choose. Call us at 240-813-1810 to obtain our water damage restoration service in Southern Maryland.

The Effects of Flooding and Available Water Damage Restoration Services in Charlotte Hall
Flooding is a serious issue that all commercial and residential property owners dread. Whatever causes it, it is essential to act fast and not wait to clean up the problem. If you sit on the issue, further damage will occur and mold can even start to grow within 24 to 48 hours of the initial flood.
Water damage restoration of Southern Maryland not only offers professional water cleanup services, but also wants to educate our clients about flooding and water damage. Here are some things you need to know about flooding.
Even Minor Leaks can Lead to Major Problems – If left unchecked, a minor plumbing issue can cause severe and expensive water damage. It's critical to routinely check your pipes and plumbing to ensure everything is working properly.

There are Different Kinds of Water Contamination – There are three different categories of water contamination, ranging from clean water to heavily polluted and harmful water. Proper cleanup and safety procedures are vital to guarantee everyone remains safe. 911 Restoration of Southern Maryland has the tools and training to effectively handle flood cleanup efforts in a safe manner. Always leave water damage restoration up to the pros!

Timing is Everything – When flooding threatens your residential or commercial property, you must act fast. This will help to prevent further damage and safe you money in the long run.
Knowing how to prevent water damage and being proactive is good, but water damage can still happen. This is why you must call the expert technicians of 911 Restoration of Southern Maryland right away. So to reach for water damage restoration service in Charlotte Hall our number is 240-813-1810 and we are available at all hours throughout the day and night.

Mold Removal Services in Southern Maryland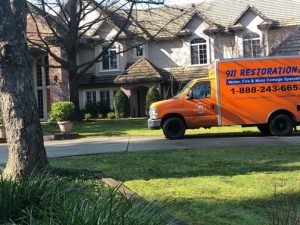 If your home or office building suffered from water damage, you may have an uninvited guest in your home. If water pools under your floor or into the walls and becomes stagnant, it will create a breeding ground for mold and mildew.
While mold is safe and quite helpful in its natural habitat, it can be an entirely different story when it enters into your four walls. Mold will eat away at everything it grows on, destroying walls, floorboards, drywall, and even weakening the structural integrity of your building. Additionally, mold will cause a myriad of health issues, especially in elderly people, young kids, and folks with asthma or allergies. Some health effects of mold exposure include:
       

Nasal stuffiness

       

Throat irritation

       

Coughing or wheezing

       

Eye irritation

       

Skin irritation

       

Severe allergic reactions

       

Upper respiratory infections
It is critical to call a mold remediation company, such as 911 Restoration of Southern Maryland, right away. Other perks of partnering with us besides our speedy service include:
       

A free visual inspection for property owners only

       

Locally owned and operated

       

Sympathetic and supportive services

       

Leak detection and repair

       

And much more!
Our "fresh start" approach to every mold decontamination and water damage restoration job we tackle helps us put you at the center of our attention. We understand that this time is difficult and scary, and we are here to help you get through it and come out on the other side stronger than ever before. We'll help you start a new chapter of your life and see the silver lining of this dire situation.
If you are in need of water damage restoration or mold inspection services, do not hesitate! Call 911 Restoration of Southern Maryland right away for fast and efficient services. Our number is 240-813-1810.