Water Damage Restoration in Bryans Road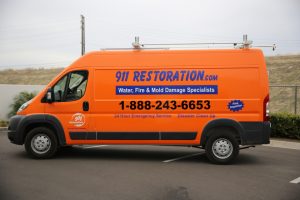 If you are looking to buy a new home or open up a new retail storefront, Bryans Road, Maryland is an ideal location to settle down in. But with all of the excitement and joy you are currently feeling about your new investment will come new responsibilities and problems. If your commercial or residential property were to suffer from water damage due to a pipe burst, flooded basement, house flooding, or tropical storm, you will now be responsible for cleaning up the damage. Seeing your beloved possessions ruined by water is hard enough, but you will also need to act fast in order to save yourself from further costly repairs. Thankfully, 911 Restoration of Southern Maryland are your hometown water damage restoration heroes. We will arrive at your doorstep within only 45 minutes of your first phone call. Our water extraction company is available around-the-clock to offer our help when you need it the most. Whether it is night or day, don't hesitate to give us a call the second you think you need assistance.
Amazingly Swift Water Damage Restoration Services with a Smile
Water damage can affect anybody at any time. Even if you think you are prepared for it, flooding inside of your commercial or residential property can be detrimental. In order to be proactive, you must know what to look for. Here are some signs that you may need water damage restoration services:
Dripping Water – Sometimes, you will not be able to see water damage, but you will

hear

it. Flooding inside of your four walls could sound like dripping or rushing water, or even like creaking floorboards.

A Musty Odor – A musky scent may mean that there is excessive moisture in the air. Dampness has a very distinct odor that you cannot ignore. This may also be a sign that you have mold growing inside of your building.

Pooling Water – A dripping ceiling will leave pools of water on your floor. If you notice any unusual puddles, call 911 Restoration straight away.

Coldness – If your home suddenly becomes hard to heat, it may be a sign that you have dampness affecting your walls. Moisture and water will draw heat out from your home in order to evaporate, leaving the environment much colder.
If you notice any of the above symptoms, call our water cleanup company straight away. Water damage is a problem that you should never sit on. The longer you wait, the more damage is likely to occur. Contact our water damage inspection company right away. Our 24/7/365 availability means that we will be at your location within the hour.
Mold Removal Services with a Personal Touch
Another problem that will often accompany water damage is the presence of mold within your home. While mold is harmless and even quite helpful outside, it is an entirely different story when it takes up residency inside of your house or office building. Mold will break down every surface it grows on, weakening the structural integrity of your building. It will also cause numerous health issues  in babies and older people, including:
       

Chest tightness

       

Coughing

       

Wheezing

       

Sneezing

       

Runny eyes or nose

       

Upper respiratory infections

       

Heightened allergy and asthma symptoms
If you think you have mold, call 911 Restoration today. Our mold remediation experts will safely and thoroughly extract all of the mold from your home or retail building.
Our mold decontamination services aren't just efficient, they are sympathetic too. Our "fresh start" approach helps us to put you at the center of our attention. We understand that seeing your building affected by mold and flooding can be scary, and we are here to lend the support that you need. Our team will help you to see the silver lining of the situation and enter a new chapter of your life.
Other perks of partnering with us include:
A free visual inspection for property owners only
       

Locally owned and operated mold inspection company

       

Same day servicing

       

And much more!
If your residential or commercial property has experienced a mold infestation or flooding, call 911 Restoration of Southern Maryland today. We will be at your door within the hour to get to work immediately!