Ways 911 Restoration Reduces Loss Ratio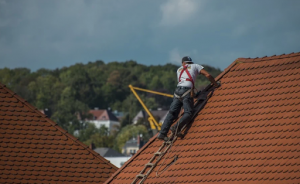 If your business has been affected by a fire or your home is damaged by water due to ruptured pipes, it is advisable to seek assistance from our property restoration company right away to reduce the loss ratio. It is important to understand that disasters like fire and water can wreak havoc in the blink of an eye. 
The worst is that the damage continues to spread even when you think the situation is under control. That's right; soot and smoke after a fire can cause serious damages to your property long after the firefighters have put down the fire. 
Moreover, the water from their hose used to control fire can also lead to further costly damages if it is not addressed immediately. Therefore, act fast and call our home restoration experts for immediate assistance.
At 911 Restoration of Southern Maryland, we go above and beyond to reduce your loss ratio. And that is not an overstatement. Here are some of the many ways we help you lower the potential cost:
Implement Mitigation Strategies
Our immediate focus is to implement mitigation strategies to prevent further damage.  For example, our team immediately removes all the electronics and valuable items in and around the house that we think can damage the standing water. 
Since we keep your valuable possessions protected, it saves you thousands of dollars of loss. Furniture, wood flooring, and walls will crack, sag, and collect fungi after prolonged exposure to moisture.
Apart from removing valuable possessions, we assist you with boarding up and covering areas with tarps to prevent further loss.
Immediate Relief—We Arrive in Less Than 45 Minutes
Unlike our contemporaries who may wait for the sunrise before they may be available at your assistance, 911 Restoration of Southern Maryland is at your disposal when you need us the most. We know that emergencies can occur during ungodly hours, and that's when you need a trusted partner who is ready to assist you and protect your property from incurring further damages. That's precisely why we offer 24/7 emergency response with an arrival time of less than 45 minutes.
We arrive fast because we understand how toxic soot is and how quickly it can travel to different areas of your home. Not only can it damage your valuables but also be your health. Likewise, after water damage, the longer the water stands in your property, the more damage it is likely to cause. 
Water can cause cosmetic and structural damages. It can also provide ideal grounds for moisture to grow and thrive, which means your home is likely exposed to mold infestation.
Therefore, our IICRC-certified team of professionals is available on-demand. We arrive at your service soon after you call us for restoration. Our team comes well-equipped with all the necessary and commercial-grade equipment to handle the problem. 
Our well-trained experts perform a full and in-depth visual inspection of the property to determine the extent of damages and root cause. We quickly address the root cause to curtail further damage. Next, we create a custom-designed action plan for property restoration after water or fire damage. Our fast services and access to state-of-the-art equipment truly help lower the loss ratio massively as damages are controlled and mitigated.
Insurance Consultation
Our techs also provide you assistance with insurance consultation. We work with you cohesively, guiding you through the process and helping you make all the cost assessments and filing work.  Our goal is to get you fairly compensated for losses incurred.  Rest assured, this truly helps you deal with the high out-of-pocket expense that can be financially burdensome.
At 911 Restoration of Southern Maryland, we strive to provide you with the best restoration services to your complete satisfaction. We work with you as your trusted partners and in your best interest. We understand that your property is one of the biggest investments you are likely to make in your lifetime and watching it destroyed by water and fire is not easy. 
Moreover, unexpected and unplanned financial expenses like costly restoration and repair work can be financially crippling for you. Therefore, we do our best to minimize your loss ratio in whatever way we can. From deep cleaning and drying your property to removing water, soot, and smoke and performing all the necessary repairs and renovations, we strive to restore your property to its livable condition in the shortest time and as cost-efficiently as we can.
Our compassionate and caring team of techs works with you meticulously to lower the loss ratio and help you save money in the best ways possible. Moreover, we are ready to work with any insurance company and directly deal with them on your behalf. We want to minimize losses and deliver a stress-free property restoration experience. Give us a chance. Contact us today. You will be happy with your decision, just like our ever-growing list of satisfied clients in Southern Maryland.