Best Way to Remove Smoke & Soot From Walls – Top Considerations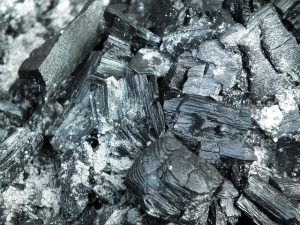 Fire or smoke damage in a residential or commercial area on its own can be rather daunting and overwhelming – and the cleaning process can be equally extensive. We have seen a large number of people think that removing smoke and soot after fire damage is just a matter of taking a damp cloth and rubbing everything away.
Unfortunately, that is not the case. In fact, using a damp cloth can actually lead to a number of problems, including water damage and mold. This is because fire damaged walls and products expand, making the surface porous. It stores water inside and expands even further.
It is important that you pay attention to such area and clean it properly – even from nooks and crannies that aren't visible normally to create a healthy living environment. Sanitization is equally important at this point, as the carbon particles in smoke and soot are toxic for people in the building.
It's like smoking a cigarette for as long as you're in the vicinity! In this article, we shall discuss some of the best ways that professionals adopt to remove smoke and soot from walls.
Removing Smoke & Soot Damage After Fire Damage
One of the biggest considerations to make after smoke damage and soot damage is the size of the fire and the extent of damage it left in its wake. Cleaning some parts may be easy, especially if the fire is small and contained. For example, a burning cooking utensil on top of a stove can lead to a very small fire and a lot of smoke – provided you were able to put it out quickly.
Never pour water on a burning stove – especially if there was oil involved. The same goes for electrical fires.
Cleaning Up Smoke & Soot Damage – What Do I Need?
You may already have many of the things that you will need to clean smoke and soot after fire damage, One of the most important ones that you may have to buy is a dry-cleaning sponge. Remember, these are tips for smoke and soot removal, not fire damage restoration.
A regular sponge used for doing the dishes won't do here. When using the dry cleaning sponge, all you have to do is wipe it over the smoke and soot and brush it off in a trash can.
Other things you will need are:
A good fan. The bigger the better.
A strong vacuum cleaner with the upholstery brush attachment
Rubbing alcohol. Alcohol wipes can do the trick as well but it might not be as efficient. You'll have to use a lot of elbow grease if you choose to go with alcohol wipes.
Try not to use a chemical without proper training. Use protective gear even with vinegar nonetheless.
Degreaser or a commercial soot remover. You can call us any time for advice on which one to use.
A bucket and some hot water. NOT BOILING WATER.
Clean rags for cleaning up after the sponge.
Removing Smoke & Soot Damage – How to
Understand What You're Up Against
As mention above, the material can become quite porous and therefore store water. Understand the extent of damage and how careful you need to be when removing smoke and soot after fire damage.
Safety First
Whenever you call us for any sort of disaster restoration, you will see that our technicians take every precaution necessary to keep themselves, you, and your family/employees safe. You should follow that example. For smoke and soot, it is best to wear long sleeves and pants, a respirator, gloves, and eye protection. Protect your hair as well.
Ventilate
At no time after a fire should you close your space down. Keep fresh air flowing to ensure that the carbon elements have a place other than your lungs to go to. Turn on all the fans and turn off your HVAC system.
Empty the Damaged Area(s)
Damaged areas must be evacuated and undamaged contents should be removed as quickly as possible to ensure that the floating carbon atoms don't land and settle on them. From the furniture to household items, filing cabinets, employee cabins, and anything else that's in the room – move it all out as quickly as possible.
Now Start Cleaning
Start the cleanup process with a vacuum first. This will help you remove all loose soot particles. Attach the upholstery attachment so that the brush loosens everything out properly. Be gentle with the brush, though.
Use the dry-cleaning sponge to wipe the remaining soot and smoke – especially the stains. They absorb the chemical residue left behind to leave a clean, ready to be scrubbed and sanitized surface. You don't have to add any chemicals to the sponges. Wipe gently in circles, overlapping each circle a few inches at a time. Use a fresh sponge. As each layer gets saturated, cut the top, clogged layer to get a clean layer to wipe with.
Keep repeating the process until done.
If the damage is too extensive and the sponges aren't helping, it is important that you stop immediately as you could make things worse. Give us a call if you need help with fire damage restoration or simply need a guide to help you remove smoke and soot damage. At 911 Restoration, we are always happy to help!