Impact of Smoke Damage to Your Home's Contents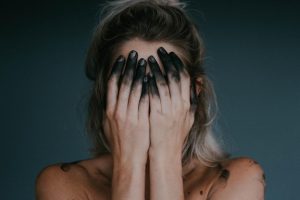 Even though your home fire has been out and your home is still intact does not imply that you are done with the damages.  A shocking proportion of fire damage is not caused by objects burning. Rather, it's caused by smoke residues in your place that become the source of continuous and permanent damage if not treated in time.  Even though the flames have been extinguished, the soot and smoke damage might continue to escalate and intensify.
In this article, you will learn how smoke can damage your possessions so you can stay more careful and know what things need to be saved.
Smoke Can Reach Everywhere!
Additionally, smoke may impact regions that haven't even been come in contact with the fire. The smoke can cause immense harm by spreading to the areas of your house where the fire did not reach. In certain wildfires, smoke damage happens even to the neighboring buildings that were not involved in the fire!
The Damage Is Time Sensitive
Soot and smoke damage may harm both the structure and contents of your house. Even minor house fires can cause considerable smoke damage. 
The removal of soot and smoke is time-sensitive, exerting a visible toll on your property and possessions and resulting in undetected harm to your home's structure. Since it is acidic and corrosive, smoke damage affects every surface of your house differently, swiftly having an adverse effect if not treated promptly and correctly. 
It is distinct from the damage caused by fire, and repairing it can be one of the most time-consuming and complex elements of fire damage cleaning.
Smoke Damage Impact on Your Possessions
You must have noticed how a person uses perfume or air freshener, and the smell spreads even in those areas where it was not sprayed. Just like perfume, smoke is also in the gas state and spreads in your entire house, reaching out to all your possessions. 
Following are some of the household items that will be adversely affected by smoke damage:
Metals
One significant impact of smoke damage is on the metalwork in your house. This impact can vary from losing luster to outright rusting, depending on the type of smoke and  metal. 
Smoke may damage anything from doorknobs and kitchen fittings to structural elements and even your home's plumbing. Corroded pipes, on top of everything else, are prone to leaking and causing water damage.
You may try to mitigate the damage on your own by rubbing any damaged metal surfaces with vegetable or olive oil and let them sit for a while. Do not consider this a long-term or permanent cure, but it will help delay or avoid tarnishing and discoloration until specialists come for a thorough cleaning.
Porous Material
Smoke also permanently discolors porous materials, which are commonly used in homebuilding. Plastics and marble are examples of materials that might be utilized in countertops or tiles. 
This discoloration might appear within minutes. Similarly, because hardwood floors are porous, the smoke has plenty of places to hide.
Walls and Floors
Even though floors and walls are not porous, they are also vulnerable to damage. They may get lasting stains or bad odor trapped on their surface if not cleaned immediately. This will not only affect your house's beauty but also weaken the floors and walls quality, and eventually your property's value.
A thorough mopping and odor removal might help in certain situations. However, sometimes you might have to resurface or even rebuilt the floors.
Rugs and Carpets
Synthetic rugs and carpets may become permanently discolored in a short span of time. You can clean them if they have not been harmed by water, heat, or any chemical substance used to extinguish the fire.  However, cleaning should be completed before the discoloration and damage become permanent.
Upholstery and Curtains
Upholstery and curtains can also get yellowed. Cleaning textiles frequently necessitates the use of specialized equipment, such as alkaline cleaners. Attempting to vacuum these items can spread soot rather than remove it. It is preferable to use professionals that understand how to clean smoke damage.
Clothing
Soot can also become embedded in clothes like other fabrics. It can require specialized cleaning procedures and solutions, as with other materials, and you will have to do this as soon as possible before discoloration gets permanent.
Furniture
Your furniture can also become a victim of smoke damage, whether the material is metal or wood.  All other elements of your furnishings, including the fabric, can get damaged using the improper cleaning chemical.
Home Appliances
Smoke has damaging effects on both the inside and outside of the electrical home appliances. The stench of smoke may infiltrate the inside of your fridge and other devices, and smoke's corrosive effects can cause electrical circuits to fail.
911 Restoration of Southern Maryland
Smoke damage can pose serious damage to your house components and your health. Thankfully, there are steps you can take—as well as specialists you can contact. 911 Restoration of Southern Maryland will assist you in quickly restoring your valuables from smoke damage and cleaning up the soot. 
Remember that extended soot absorption will embed within the fibers and surfaces, requiring a lengthier, more expensive repair with a higher chance of replacement. 
We recommend you contact us as soon as you notice any fire or smoke so we can remediate the issue sooner and the damage would be lesser.