Snow Storm Southern Maryland
If the freezing temperatures caused by the bomb cyclone cause your pipes to freeze, you should call the snow storm Southern Maryland staff at 911 Restoration of Southern Maryland right away to begin remediating the situation.
Our pros want to assist your around the clock, ensuring that the bomb cyclone does not cause major problems in your home or business, so we stay available 24/7/365.
Once you confirm that our services are needed, our agents will arrive within 45 minutes, equipped with all the gear needed to mitigate any leak and flood damage we come across. Call us at 240-813-1810 and see how we can help you out.

Our technicians work with IICRC certified technicians in order to conduct all types of restoration efforts on your property when it has been damaged by a bomb cyclone, including:
Complete inspection of the property
Quick water extraction efforts
Thorough drying services
Pipe burst remediation
Roof leak restoration
Flooded basement restoration
Snow damage remediation
Wind damage restoration
Call our licensed, bonded and insured agents today at 240-813-1810 and we will begin the restoration process with a free home inspection.
We Will Repair Leaks During The Bomb Cyclone
When the bomb cyclone hits Southern Maryland it will cause strong winds, heavy snow, and plummeting temperatures to ravage the community.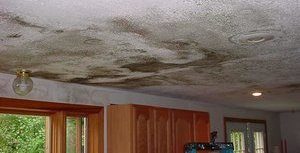 These extreme conditions can cause your home or business to experience leakage, either from your roof, foundation or pipes.
The powerful wind conditions can lift up roof shingles, exposing cracks that can allow water to leak inside to your home's interior. This can cause water damage all throughout the property, especially when the wet snow begins to melt.
It is important to get these leaks patched up while the blizzard is still underway, rather than waiting for the entire storm to pass, since this is when the most damage will be created.
Our professionals have the ability to assist you during the bomb cyclone, so call us the moment you begin noticing any signs of leakage on your property.
Our Snow Storm Staff Will Help You Coordinate All Aspects Of The Repair Job
When water has damaged your home to the point of needing professional help, our technicians will be there to walk you through the entire process.

Getting your insurance company on the phone immediately is just as important as calling our pros, and we will remind you of that as soon as we arrive.
In fact, our specialists will file your claim for you, making sure it gets submitted correctly.
Our agents take your finances seriously, so you can trust us to give your insurance company all the information needed to get you substantial coverage. Reach out to us at 240-813-1810 and we will answer your call no matter the time of day.

Even if your provider does not come through, you can breathe a sigh of relief knowing that our experts always offer affordable prices on all of our services. Call our snow storm Southern Maryland pros at 911 Restoration of Queens today and we will make sure you are taken care of throughout the entire blizzard damage remediation process.